Listen to live fire-
ground operations from the Salem County Emergency
Operations Center
Listen Now
91 First Street
Pennsville, New Jersey 08070
Telephone:
856-678-5981
Message Center
Christmas Tree Fire Safety
Christmas tree safety tips Each year, fire departments respond to an average of 210 structure fires caused by Christmas trees. Carefully decorating Christmas trees can help make your holidays safer. Picking the tree •If you have an artificial tree, be sure it is labeled, ce rtified,......
Recent Gallery Entries
Commercial MVC
Pennsville Township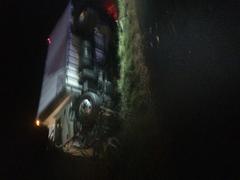 In the early morning hours of December 4th, Rescue 5, Engine 7, and BLS 5 were dispatched to a report of a motor vehicle crash. Deputy Chief Chambers responded in Command 5 and established command. Command alerted incoming units that the incident entailed a box truck that had struck a utility pole knocking out power to the south end of town as well as parts of Salem and Elsinboro and ended up on it's side with the patient out of the vehicle. Rescue 5 assisted with patient packaging. BLS 5 transported the patient to a local hospital.
Company Meeting
Station 5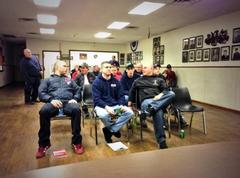 On Wednesday - December 3, 2014 Pennsville Fire and Rescue Company No. 1 held annual elections for 2015. The following are the results:
- Line Officers
Chief - Larry Zimmerman Deputy Chief - Rob Chambers Battalion Chief - Chris Hagan Captain - Jimmy Endres Jr. Lieutenant - Alan Parkell II
- Executive Officers
President - Andy Fredo Jr Vice President - Jeff Maddocks Recording Secretary - Greg Cooper Treasurer - Dave Tomlin Jr.
-Trustees
> Sean Dennis > John Fitzpatrick II > Jacqueline Windfelder
- Supervisor of Station Cleanliness and Order
> Charlie Cowperthwait
We would like to congratulate all the Elected Officers; returning & newly appointed. We are all looking forward to another year of dedicated service to Pennsville Township and the the Salem County Community.
Recent Alarms
Sunday December, 21 2014 @ 16:49

Saturday December, 20 2014 @ 22:20

Saturday December, 20 2014 @ 22:20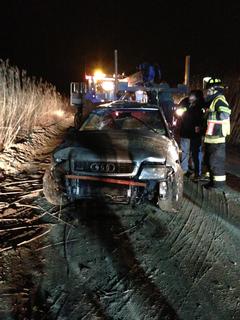 Make a donation to the Pennsville Fire & Rescue Co. #1 & help us to continue helping our community!
Donate Now